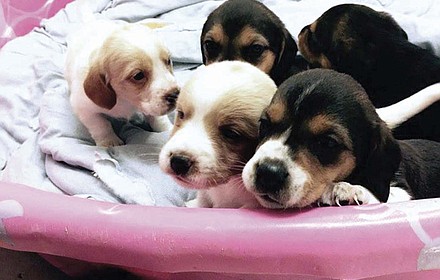 'Hearts for Homeless Animals' takes place Feb. 12
For the past 50 years, Humane CNY has helped cats, dogs and even birds find their forever homes. Now, the shelter is inviting the community to celebrate its half-century milestone with a casino night.
January 26, 2016
CNY Prime Stories
Here are some statistics you need to know. 66% of caregivers in America are female. That number may be even higher as many men listed as primary caregivers are being assisted by their daughters or daughters-in-law.

Seven decades since war's end, stories of women vets often untold
Seventy years ago this past summer, World War II came to an end. Some 16.1 million Americans served in the war between Dec. 1, 1941, and Dec. 31, 1946. Often forgotten among that number are 350,000 women, all volunteers who signed up to join the Army, Navy, Coast Guard, Marines and Nurse Corps after 1942.

Speach Family Candy Shoppe celebrates 95 years
For four generations, the Speach Family Candy Shoppe has been supplying Syracuse's sweet tooth with its renowned brickle, chocolate bars and more. Now, owner Michael Speach is giving back to the community and his fellow small business owners with Speach's 95th Anniversary Celebration.

Please give Betty what she's been looking for — a loving, "furever" home! For more information, call the CNYSPCA at 454-4479.

Give Zoe a chance! Come and meet this beauty outside her kennel and see for yourself what a special girl she is. Call the CNYSPCA at 454-4479 for more information and visit us at cnyspca.org.

Dodger is a 2-year-old male guinea pig who was surrendered because his owner had too many animals. Call the shelter at 454-4479 to learn more or check out our website at CNYSPCA.org.

Call the CNYSPCA at 454-4479 to find out more about adopting Cody the canine cutie!

If you have it in your heart to give this sweet pair a "furever" home, come and visit Snickers and Popcorn today!

Call the CNYSPCA at 454-4479 and learn more about adopting Edgar or one of his furry friends.

Call the CNYSPCA at 454-4479 to learn more about adopting Lena or one of her furry friends.

Oreo is black and white and very sweet — just like his name!