Cazenovia — All are invited to join author Jason Emerson, Cazenovia resident and independent historian, at 7 p.m. on Wednesday, Dec. 5 in the Cazenovia Public Library Community Room as he discusses his newest book, "Giant in the Shadows: The Life of Robert T. Lincoln."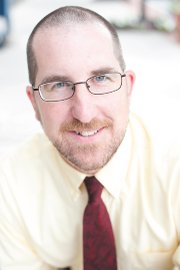 "Giant in the Shadows" is the definitive biography of the oldest son of Abraham and Mary Lincoln and is the first book on Robert to be published in more than 40 years. Although he was the last surviving son of the Lincolns', the details of Robert's life are misunderstood by some and unknown to many others.
After nearly ten years of research, Emerson employs previously-unavailable materials to construct this definitive biography of the famous lawyer, businessman and statesman who made his own unforgettable mark on one of the most progressive and dynamic eras in United States history.
Full of never-before-seen photographs and novel insight into historical proceedings, "Giant in the Shadows" is an important chapter of the Lincoln family story.
Emerson is the author or editor of multiple books about Abraham Lincoln and his family. He has published numerous articles and book reviews in both scholarly and popular publications and has appeared on Book TV, American History TV and The History Channel. He is currently the editor of the Skaneateles Press newspaper.
Copies of "Giant in the Shadows" will be available for purchase and signing at the Dec. 5 presentation.
All events at the Cazenovia Public Library are free and open to the public. For more information, call 655-9322 or visit midyork.org/cazenovia.
Vote on this Story by clicking on the Icon