As Cazenovia Artisans continue celebrations marking its 10th anniversary, the organization recently announced the addition of three new members' work to its gallery of distinguished artwork.
Bob Ripley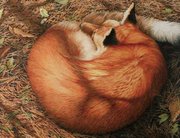 Ripley is a well-known watercolor painter, particularly of wildlife and fish. His trout painting "Vermiculations" was selected for this year's Adirondack Exhibition of American Watercolors in Old Forge, was chosen for the show's commemorative poster and also won the Realism in Nature Award.
Ripley is an honors graduate of Syracuse University's School of Visual and Performing Art and spent 36 years as an art director at New York advertising agencies. Now in retirement, he is able to fully pursue his love of painting. His ultimate goal as a wildlife artist is to capture a wild moment in our natural world. Many who view his paintings feel he already has achieved that goal.
Mary Dohner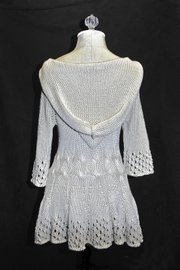 Dohner has turned her passion for luxurious fiber and her interest in design into a contemporary collection of hand knits. Dohner's original seamless sweater designs and unique hats, scarves and wraps emphasize sumptuous texture, softness and drape.
She works with natural organic and recycled fiber including silk, bamboo, cotton, merino wool and cashmere. Unexpected details and feminine shaping transform traditional beloved hand knits into romantic styles that are versatile and modern while offering practical functionality and beauty to the wearer.
John Volcko
Volcko has more than 30 years of wood turning experience and has studied with a number of prominent wood turners.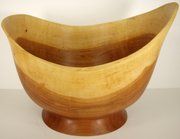 Turning thin walled vessels is time consuming and unforgiving. Using local hardwoods (often damaged, diseased or otherwise unwanted trees) Volcko creates beautiful, thin walled bowls in a process that can take a year or more.
His intent is to create heirloom quality pieces and to discover the beauty and warmth of each unique piece. Although his bowls make a beautiful display, they are fully functional and will last a lifetime.
Cazenovia Artisans invites all area residents to visit and see the work of these new members. The gallery at 39 Albany St., Cazenovia, is open daily and has extended hours during the Christmas season.
Vote on this Story by clicking on the Icon