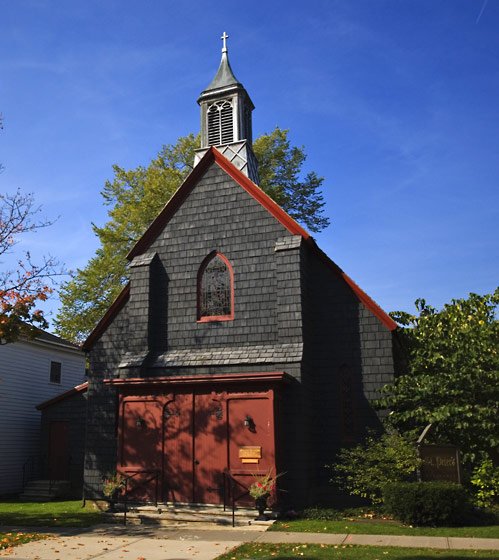 Cazenovia — The Rev. Barb Schmitz is used to being a bridge between endings and beginnings.
Rev. Schmitz was called in September following the retirement of the Rev. Robin Flocken, the former rector of St. Peter's Episcopal Church in Cazenovia, and she will serve for about 12 to 18 months until a new priest is called.
Rev. Schmitz is part of a professional cadre of clergy who specialize in serving churches between pastors. "The really ironic thing," she said, "is that I took the required interim training back in 1992 right here in Cazenovia, although I lived in Michigan at the time."

Rev. Schmitz has come full circle more than once. After spending more than 20 years in the Midwest, she returned to the area in 2007 to Cornell University, where she first heard the call to ordained ministry while in graduate school there, to be the Interim Episcopal Chaplain.
From there, she went to Arizona to serve as interim at a "cowboy and caviar" church, she said, and then to Maine, before returning in late summer to serve as interim at St. Peter's.
"People just think you're filling in, but there is plenty to do, besides the usual ministry tasks such as preaching, leading worship, teaching, doing pastoral care, and the administrative work. There are five specific interim tasks to be worked on," Rev. Schmitz said. "These tasks include helping the church to achieve closure with its recent past, raise up new lay leadership, rediscover the church's unique niche, strengthen the church's bonds with the other churches in the area and the diocese, and prepare the ground for new clergy leadership."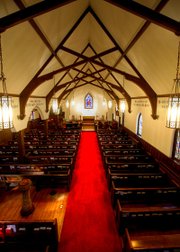 Rev. Schmitz conducts worship services at 8 a.m. and 10 a.m. on Sundays. Both services include a sermon focusing on how to live life as a disciple of Jesus. The ministry of the church includes The Key Consignment Shop at 66 Albany St., open from 10 a.m. to 5 p.m. Monday through Friday and from 10 a.m. to 4 p.m. Saturdays.
(Continued on Next Page)
Prev Next
Vote on this Story by clicking on the Icon