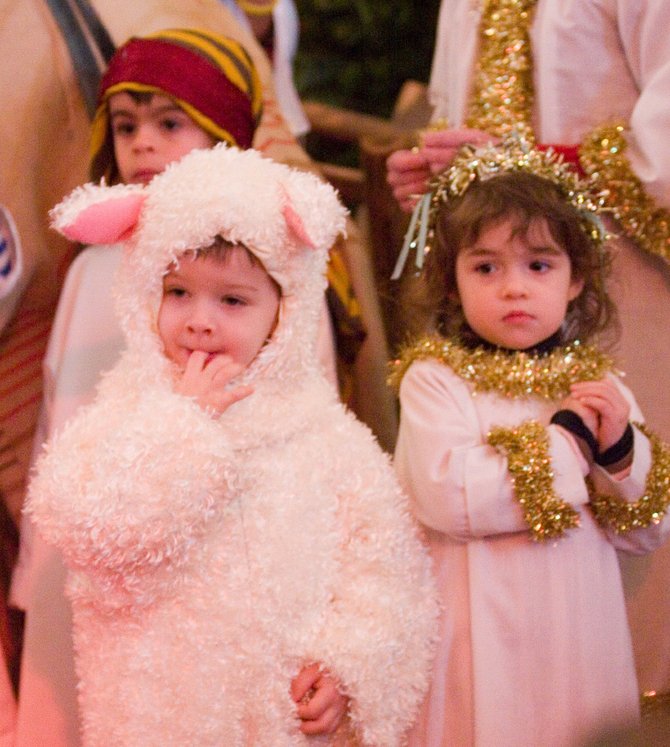 Cazenovia — The First Presbyterian Church in Cazenovia will celebrate the second Sunday of the Advent season at its morning worship service at 10 a.m. on Dec. 16. The candle representing "message" will be lit on the Advent wreath followed by a litany from the congregation and a choral response from the Senior Choir.
The public is invited to attend.
The youth of the church will provide the music for the service. The prelude will be a collection of Christmas carols "Away In A Manger," "Hark, The Angels Sing" and "Good King Wenceslas" played by the trio of Hope Kimber on violin, Olivia McEntee on flute and Marie Periello on clarinet. The Jubilante Choir, under the direction of Catharine Wheat, will ring the bells for "O Come, O Come Emanuel" and "Carol of the Bells." Jimmy Periello will play a song of Christmas on his guitar.
The service will feature the children's pageant "The First Christmas," by Louise Egan. It is the amazing story of multitudes of angels singing praises, shepherds watching their flocks and wise men following a star. Marie Sugio will sing the solo "O Come Little Children" as part of the pageant.
The Children's Choir, under the direction of Virginia LaRose, will end the pageant with the carol "Away in a Manger."
A reception with food will follow the pageant.
The word "Advent" means "coming" or "arrival." The focus of the entire season is the celebration of the birth of Jesus in his first advent, and the anticipation of the return of Christ in his second advent.
Advent is marked by a spirit of expectation, of anticipation, of preparation, of longing and of hope.
Those looking for an open and friendly place to celebrate the Advent season are invited to join in at the First Presbyterian Church of Cazenovia.
For more information, contact the church at 655-3191 or visit cazpres.org.
Sharye Skinner is volunteer publicist for the First Presbyterian Church in Cazenovia. She can be reached at 420-0980 or sharyecaz@gmail.org.
Vote on this Story by clicking on the Icon