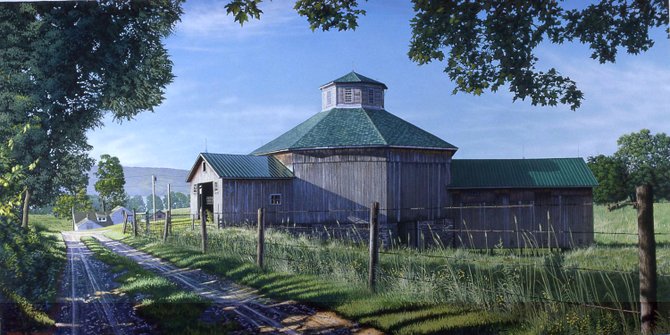 Cazenovia — New Woodstock artist, Daniel K. Tennant, is now selling framed prints of his original gouache paintings at Troyer's Country Store on Nelson Road.
Being friends with owner, John Troyer, Tennant knew his prints would fit well in the country feel of the store. All the prints are framed and hanging on the walls. Under each print is a small blurb about the history of the image.
Tennant graduated from Cazenovia in 1971, taught high school art for 32 years and paints full-time in his New Woodstock studio. Many have considered him to be one of the most technically proficient painters in gouache in the country. His work has been exhibited in galleries in New York and museums around the country.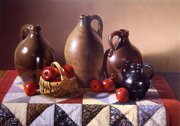 Tennant authored the book "Realistic Painting," which is sold on Amazon.com, has work published by Sagebrush Fine Art in Salt Lake City and exhibits his originals in Tulsa, Okla. at M.A Doran Gallery.
In 2005, Tennant's one-man show at Cazenovia College broke all attendance records for any show up to that point.
Recently, Tennant authored an article on gouache for The Artist's Magazine, and just put the finishing touches on another article (on airbrushing) for the magazine slated for 2013 publication. He also will appear in, International Artist in 2013.
His work is in hundreds of private collections, as well as Hallmark, Winchester Repeating Arms, MONY, Radio Shack and most recently the University of New Hampshire Art Museum.
Those interested in learning more are invited to stop by Troyers and view Tennant's many works.
Vote on this Story by clicking on the Icon