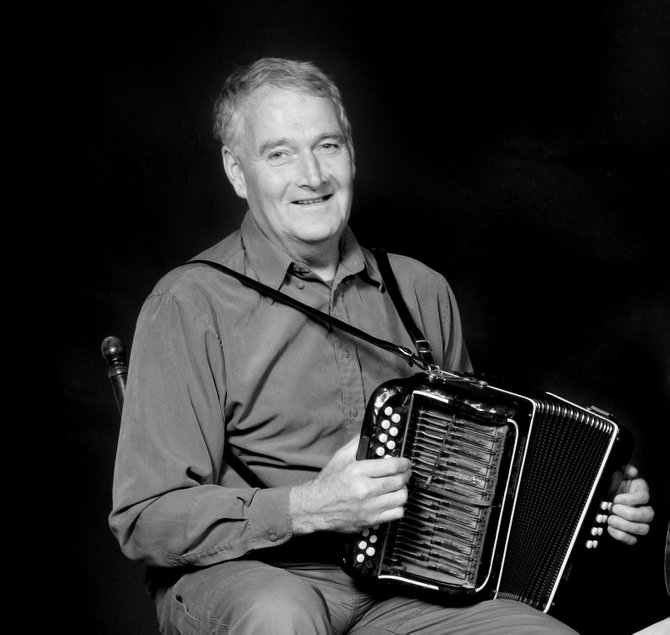 Cazenovia — Killarney's a long way from Cazenovia, but this weekend musicians and dancers from Western Ireland will celebrate the season at the Catherine Cummings Theater.
Séamus Begley, an acclaimed vocalist from West Kerry, will regale the local audience with "old-style" a cappella singing known as sean-nós.
Although he also plays a mean accordion, Begley performs his Gaelic songs completely unaccompanied.
Rhythm and tone dominate in "lilting," another word for Begley's old-style singing. The lyrics are often meaningless or nonsensical, so no translation from Gaelic is even attempted. In this way Begley's mouth music is somewhat similar to jazz scat singing.
An "Irish Christmas in America" will also feature sean-nós dancer Brian Cunningham, flutist Sean Gavin, harpist Gráinne Hambly and fiddler Oisín Mac Diarmada who also produced the touring holiday show. Scottish vocalist and bouzouki-player Aaron Jones, from the group Old Blind Dogs, will also perform.

Presented here by the Earlville Opera House, Saturday's performance begins at 7 p.m. Saturday, Dec. 22, in the Catherine Cummings Theater at 16 Lincklaen St.
Advance-sale tickets cost $25 for adults and $15 for youth; on the day of the performance they'll cost $27 and $17; 691-3550; earlvilleoperahouse.com.
Begley plays an energetic accordion and spontaneously belts out jigs, slides and polkas. He has won numerous awards including Best Folk/Celtic Duo (with guitarist Jim Murray) at Ireland's Music Awards in 2009. "Begley's voice is buoyant," raved a critic for The Irish Times. "[It's] a joy."
Considered a quintessential Irish musician, Begley is an eager storyteller known for his sharp wit and for the melodic embellishments he brings to his sean-nós songs.
In Western Ireland, his penchant for pumping out tune after tune at all-night sessions has become legendary.
Brian Cunningham's sean-nós dance style is characterized by its "low to the ground" footwork, improvised steps, free movement of the arms and an emphasis on a "battering step" which sounds out the accented beat of the music.
(Continued on Next Page)
Prev Next
Vote on this Story by clicking on the Icon