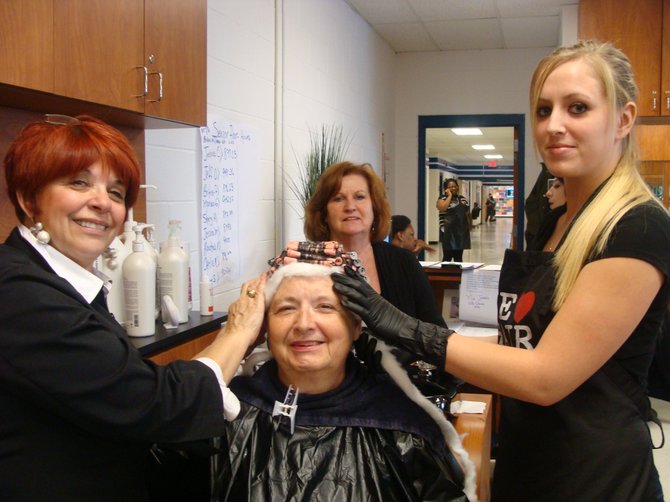 Liverpool — One of the little-known secrets to save big bucks when trying to improve one's appearance is to visit your local BOCES. The BOCES hair and nail salon, if you're lucky enough to have one fairly close by, is invaluable to those of us looking to save some money in our senior years.
Almost within walking distance for me here in the village of Liverpool is the OCM-BOCES (Onondaga-Cortland-Madison Board of Cooperative Educational Services) Career Training Center, located on Crown Road in Liverpool.
The BOCES salon has become one of my favorite places since first trying it two years ago, seeking a different "look" for my newly retired status. I was determined to switch to something that didn't automatically identify me as an old-fogey, yet would be more natural in color (that would mean allowing that gray to dominate) and easy to dry and style after stepping out of the shower. No curling irons, perms, or rollers for me. I just don't have the time or patience. Yet I wanted to save some money; that's when BOCES beckoned.
Now, before calling to make my first appointment, I have to admit that my mind flashed back to the 1970's when I was dating my (future) husband and would stop by his mother's home to visit. She had what we used to call "blue hair," after going to her local BOCES and getting her hair cut, colored, and then set in those fuzzy little rollers that you had to practically yank to dislodge from your head. I guess it was what was in style back then, and it certainly did make an impression, and she too loved saving money, but it didn't really look all that natural. "The Simpsons" hadn't been conceived yet; nobody really had blue hair. As I think back on it, my own mother kind of had blue hair too, but it was toned down a bit more, and that was a good thing, because with her mother-of-pearl cat's eye glass frames, the blue hair would have definitely taken away some of the attention from those horrendous bifocals!
(Continued on Next Page)
Prev Next
Vote on this Story by clicking on the Icon