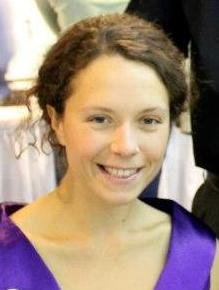 SYRACUSE — Ursula Rozum won't be Central New York's first Green congresswoman, but she's still pleased with the results of last week's election.
"I am very pleased with the results. An overwhelming majority in Central New York rejected Ann Marie Buerkle's extreme right-wing views and an unprecedented number decided to vote against the policies of the corporate parties," Rozum said. "Of course, we don't know how many would have voted in support of my progressive policies if we had a truly democratic voting system. But it's heartening to know there are so many people in our district that support a positive progressive program and who are fed up with the bipartisan policies that are not addressing the serious problems we're facing."
Rozum conceded the 24th Congressional District race to Democrat Dan Maffei Tuesday night after gaining the highest vote for a Green Party candidate in a three-way race in the district. Her campaign was outspent 1,000 to 1, but she managed to pull more than 8 percent of the vote, which exceeded the expectations of pundits watching the race in Central New York and beyond.
Local political experts said Rozum's numbers indicate a deeper dissatisfaction with the existing two party system, as well as an appreciation for the way she ran her campaign.
"Usually third party candidates don't do as well on Election Night as they poll. She did do as well she polled. That tells me something," said Grant Reeher, professor of political science and director of the Campbell Public Affairs Institute at Syracuse University's Maxwell School. "This wasn't just a protest of where the candidates were position-wise. A lot of those voters were trying to make an affirmative statement about a process they didn't like, and they voted for her because they were trying to send a message. Some did vote for here because her issue positions matched well against their own, but others voted for her to register their discontent about the political process. They liked the way she was running. She didn't have tons of money being funneled into the race on her behalf. She wasn't running a ton of negative ads. She was very forthright and frankly spoken about what her plans with be, and she had very concrete plans. For a lot of people, it wasn't about her views, it was about her way of campaigning."
(Continued on Next Page)
Prev Next
Vote on this Story by clicking on the Icon