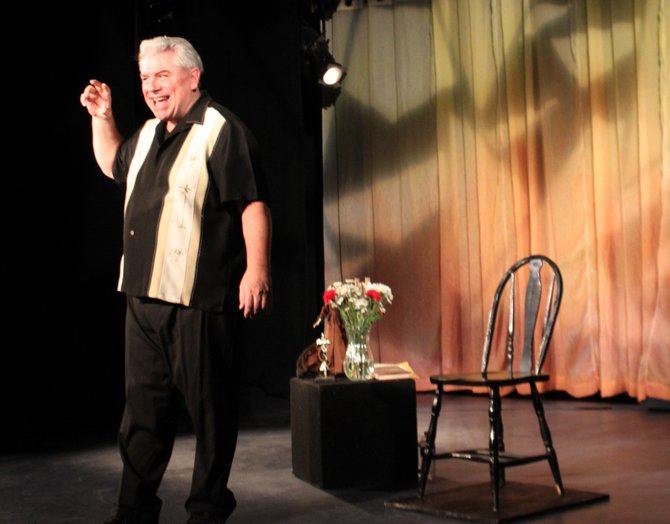 On Friday, Dec. 30, Red House Arts Center will present "Hairspray," with music by Marc Shaiman, lyrics by Scott Wittman and Shaiman and book by Mark O'Donnell and Thomas Meehan, based on the 1988 John Waters film, "Hairspray."
Cazenovia native comedian Steve Hayes returns to Redhouse after running "Steve Hayes' Hollywood Reunion," to play the role of Edna. Motor-mouth Maybelle will be portrayed by Debra Thais Evans, who recently starred in a national tour of "Hairspray." Also joining the cast from New York City are Chris Baron, Andrew Mauney and Amanda Bruton. Area cast members include Krystal Scott, Mo Harrington, Jim Byrne, Michael Connor and Kaleigh Phol.
Hairspray sweeps audiences away to 1960s Baltimore, where the 50s are out — and change is in the air. Loveable plus-size heroine, Tracy Turnblad, has a passion for dancing, and wins a spot on the local TV dance program, "The Corny Collins Show." Overnight, she finds herself transformed from outsider to teen celebrity.
The musical's original Broadway production opened on Aug. 15, 2002 and won eight Tony Awards out of 13 nominations. It ran for over 2,500 performances and closed on Jan. 4, 2009. "Hairspray" has also had national tours, a London West End production and numerous foreign productions and was adapted as a 2007 musical film.
'Hairspray' performances
Nov. 30: at 8 p.m.
Dec. 1: 2 and 8 p.m.
Dec. 6: 8 p.m.
Dec. 7: 8 p.m.
Dec. 8: 2 and 8 p.m.
Dec. 13: 8 p.m.
Dec. 14: 8 p.m.
Dec. 15: 2 and 8 p.m.
This production of "Hairspray" is part of the Redhouse Theatre Experience Program, which features professional actors from NYC, adult community actors as well as high school students from the Syracuse area and 12 inner city youth-at-risk from the Hillside Family of Agencies.
The songs of "Hairspray" include 1960s-style dance music and "downtown" rhythm and blues. "Hairspray" is a social commentary on the injustices of parts of American society in the 1960s.
Redhouse Resident Musical Director Zach Orts conducts the pit band, Mary Angelo and Stephfond Brunson are the choreographers. Redhouse Executive Director Stephen Svoboda directs the production and resident Designers Tim Brown and Lisa Loen design set, lights and costumes.
The show is produced in partnership with Hillside Family of Agencies, and sponsored by Wegmans and M&T Bank. Tickets are available for $25, $15 for members and $10 for students.
Visit theredhouse.org/eventHairspray.html to learn more.
Vote on this Story by clicking on the Icon