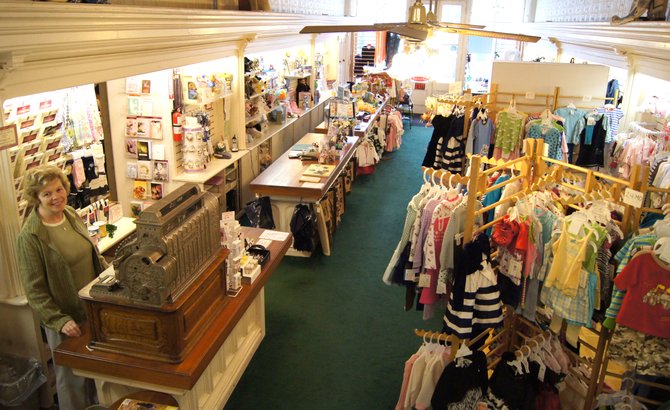 Cazenovia — P.E. Mulligan's, one of the most historic shops on Cazenovia's main drag, is looking for a new owner.
The four floors of retail and office space located at 65 Albany St. were recently put on the real estate market, listed at $350,000. Lisa Nichols, current owner of the store and daughter of Pat and John Trush (who bought the business 39 years ago from the Mulligan family), said she made the decision to sell in hopes of having more time to concentrate on her neighboring business, Cazenovia Abroad, and prepare for retirement.
"It has been a family business, but I've been running the store myself for some time now, as my mother has gotten to be elderly and my brother is ill. I'd eventually like to retire at some point," Nichols said. "This is a preparatory step toward that goal, so we've decided to start and look for a new owner. P.E. Mulligan's has been a wonderful business, and hopefully will continue to be."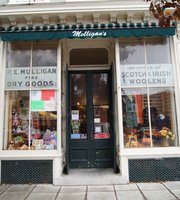 While the store's realtor works to quickly find prospective buyers, Nichols said she will be discerning while deciding on a new owner. She hopes the historical integrity of the storefront will be preserved.
Presently, the shop boasts original 19th century features such as the intricate tin ceiling and walls, antique glass display case, wooden ledger desk, ornate nickel-plated cash register, hand-blown glass windows and recognizable green awning bearing the Mulligan name.
"It may not be possible to tell people how to run the business in the future, but we would like to see the original features and historic objects kept intact," Nichols said.
P.E Mulligan first opened his dry-goods business in 1896 on 65 Albany St. Originally known for its fine imports and high-quality coffee which was sold in brown paper bags tied with string, the store's faithful customer base grew quickly. Even John D. Rockefeller was once a patron, purchasing a pair of grey-mocha gloves in 1898. In 1910, Mulligan purchased the three-drawer cash register, which at the time cost about $2,000.
(Continued on Next Page)
Prev Next
Vote on this Story by clicking on the Icon