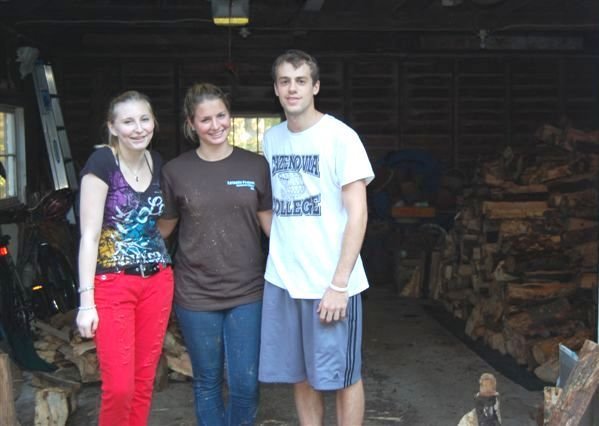 Cazenovia — "Lend A Hand Week," which took place the first week of October, was a success.
Many community members came forth to generously donate their time and skills to help their senior neighbors. Gardens were tended, mattresses turned, windows washed and cords of wood stacked.
A team of Cazenovia College students, including Hilary Hext, Sally Taylor and Nick Bartolotta, took time out of their busy academic schedule to stack six cords of wood for a senior to stay warm this winter.
This event was coordinated by Community Resources for Independent Seniors, a local program to develop and provide services to older community members to help them stay in their homes and our community as long as possible.
CRIS-CAT, a program of CRIS, is a free transportation service for residents 55 and over in the towns of Cazenovia, Fenner, and Nelson. To date, the service has provided over 800 rides by 50 volunteer drivers. To schedule a ride or to volunteer, call 655-0612.
Visit the CRIS website at callcris.org, email at callcris@callcris.org, or call 655-5743 for additional information or to learn more about specific services.
Jean Shirley is volunteer publicist for CRIS. She can be reached at jeanbean60@gmail.com.
Vote on this Story by clicking on the Icon