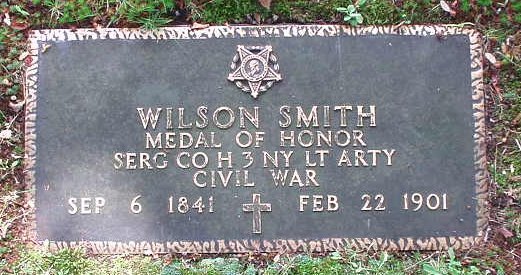 The first Medal of Honor recipient discussion focuses on Wilson Smith.
According to birth records, Smith was born in Oriskany Falls on Sept. 7, 1841. He was raised in the Town of Madison.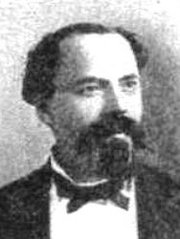 Shortly after the outbreak of the Civil War, Smith entered "Grennelle's Light Infantry in Madison on Sept. 6, 1861. Soon after his enlistment, the company was detached to the Third New York Light Artillery as Company H out of Rome.
Smith climbed the ranks, being appointed a Corporal in January of 1862 and a Sergeant eight months later.

Company H served the majority of its time during the conflict in North Carolina; it was here that Smith would earn his Medal of Honor.
On the evening Sept. 5, 1862, shortly after his appointment to General, Smith's company and a few other companies were delivered by boat to Washington, N.C. The following morning they packed up and began to march to their destination outside of town.
In the meantime, a group of Confederate troops had charged into town and taken the pickets by surprise.

Hearing the ruckus, an order was given to stop the march and turn around, heading back to the village to help the troops in battle.

The piece of artillery that Smith was assigned had lost its commanding officer in the confusion, and Smith took command setting up near River St. As the fog started to thin out, a Confederate force was seen approaching where the artillery was set up. Smith proceeded to fire 15 canisters in just a few minutes. He and his troops then moved the gun to Bridge Street and continued to fire on the Confederates.

During a charge, Smith was wounded in hand-to-hand combat but continued to lead his men. During the hand-to-hand combat, four of the six men assigned to the gun were killed. As the battle continued both Smith and the remaining soldier were shot and forced to leave the gun.

(Continued on Next Page)
Prev Next
Vote on this Story by clicking on the Icon