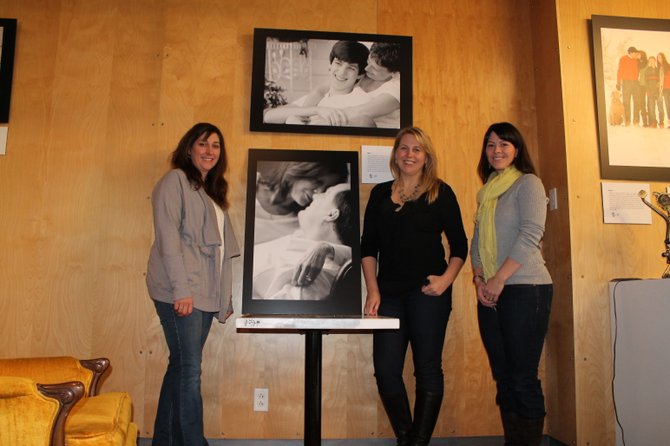 Want to help The Molly Project?
If you'd like to help The Molly Project, you can find out how through the group's Facebook page (Facebook.com/TheMollyProject). Donations are always accepted; they'll go toward helping women with cancer.
If you can help, email mollyproject1@yah...
More than 20 years after losing her mother to cancer, Kristin Atkinson is channeling her grief into helping other women.
Atkinson of Cicero, Kristin Johnston of Cicero and Tara Polcaro of North Syracuse started The Molly Project as a way to provide comfort to women affected by cancer and their families. Named after Atkinson's late mother, The Molly Project got its start a year ago when Johnston's sister called her, looking for a way to help a co-worker with cancer.
"My sister and her co-workers wanted to pool resources together to hire a professional photographer as a gift to Wendy and her family," Johnston said. "Wendy had voiced her concerns about losing her hair, so they wanted to give her that gift before the process happened. So my sister was shopping around for photographers, and I just kept encouraging her to hire Tara. I put the two of them in touch with each other."
Polcaro said Wendy was looking for family photos that would illustrate happier times before the cancer ravaged her body.
"She knew that it wasn't looking good and she just wanted to have family photos of her and her kids and her husband before her hair fell out," Polcaro said. "Even though it wasn't looking good, she was still fighting pretty strongly, so she was going to start chemo, and she just wanted some nice photos before all of that started."
Polcaro then went to Wendy's Baldwinsville home for the photography session.
"I went to go do it and just fell in love with them," she said. "They were so wonderful. We had a wonderful session. I spent a few hours with them and just got to know them. It was very positive. It wasn't really sad at all, and we just had a really good time."
(Continued on Next Page)
Prev Next
Vote on this Story by clicking on the Icon