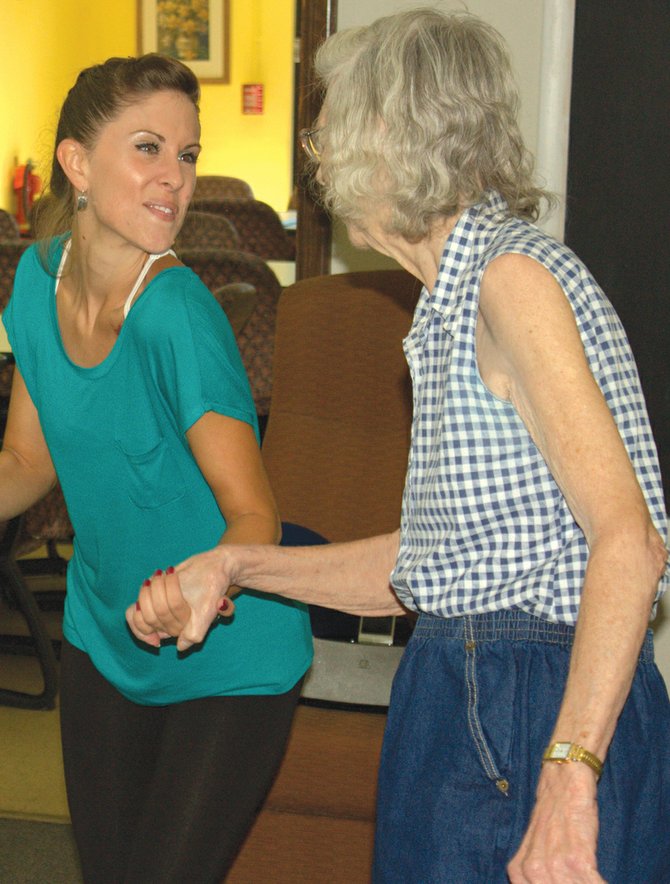 SYRACUSE — In a secure courtyard near Syracuse's Inner Harbor, on a daily basis, you can find a gathering of people engaged in any number of activities. They might be playing Bingo or trivia. They might be working on a small building project. If you head into the indoor area, you might find them baking or preparing snacks.
What might surprise you is to find that all of these men and women have Alzheimer's disease or some form of dementia.
The Kirkpatrick Day Program is a social adult day program provided by the Alzheimer's Association of Central New York. The program, which dates back to the early 1980s, came under the auspices of the Alzheimer's Association in 1987.
"The services we provide as part of the day program are for individuals with a diagnosis of dementia," said Jared Paventi of the Alzheimer's Association. "The day program is fairly unique in that there's a new activity every half hour to hour, and the activities are tuned to the interests and needs of those involved in the program."
The day program will be highlighted next week as part of National Adult Day Services Week. The association will host a series of open houses from 10 a.m. to noon and 1 to 3 p.m. each day from Monday, Sept. 16, to Friday, Sept. 20, with an evening open house from 5 to 7 p.m. Tuesday, Sept. 17, at the Alzheimer's Association of Central New York offices at 441 W. Kirkpatrick St., Syracuse, near the Inner Harbor.
"We encourage people to come visit. If it feels right to them, they should get involved with it," Paventi said. 'When you think about how the disease affects the mind, because of the loss of short-term memory, it impacts judgment and things like that, getting people to come to a new place, there's a lot of fear. It's best to work on the transition at the program. That's why we recommend taking a tour or bringing in your loved one for a visit and getting a feel for the program. But the program sells itself once the person is here, because there's so much going on. It's catered to the individual needs of each person."
(Continued on Next Page)
Prev Next
Vote on this Story by clicking on the Icon