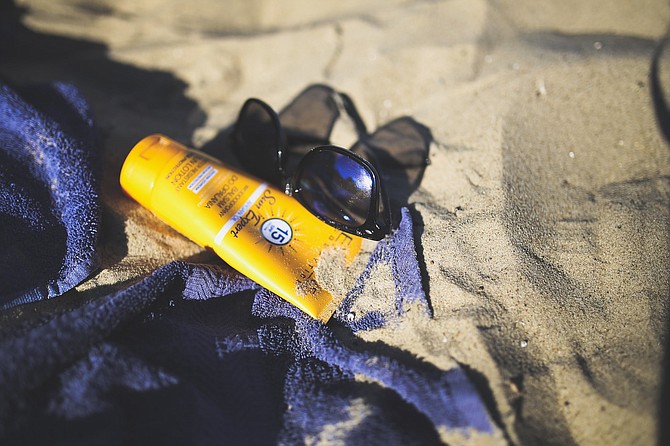 As you enjoy some fun in the sun this Fourth of July, it's important to protect your body's largest organ: the skin.
Skin cancer is the most commonly diagnosed type of cancer in the United States. Each year, 3.5 million cases of skin cancer are found in 2 million people in this country. According to the Skin Cancer Foundation, 90 percent of non-melanoma skin cancers are associated with exposure to the sun's ultraviolet (UV) rays.
Fortunately, there are many things you can do to reduce your risk of skin cancer and avoid sunburn:
Wear sunscreen. "If I could offer you only one tip for the future, sunscreen would be it," Chicago Tribune columnist Mary Schmich wrote in her now-famous 1997 "commencement speech" essay. Choose a broad-spectrum sunscreen of at least SPF 15 or 30 that offers protection against both UVA and UVB radiation.
Chemical sunscreens such as avobenzone or cinoxate absorb these rays, while physical sunblocks such as zinc oxide and titanium dioxide provide a shield between your skin and the sun, reflecting dangerous radiation. Physical sunblocks can be gentler for those with sensitive skin or allergies to chemical sunscreens.
Don't be shy — reapply! Make sure you apply sunscreen at least 30 minutes before you go out into the sun. You'll need about one ounce of sunblock to protect your whole body — that's about a shot glass full. Re-apply at least every two hours or after swimming and sweating.
Babies and children are especially vulnerable to the sun's rays, so be diligent about applying sunscreen to your little ones.
Cover up. In addition to applying sunscreen, wearing long sleeves, long pants and a wide-brimmed hat can protect your skin from the sun. Don't forget sunglasses — radiation from the sun can contribute to eye damage such as macular degeneration, cataracts and eye cancers.
(Continued on Next Page)
Prev Next
Vote on this Story by clicking on the Icon