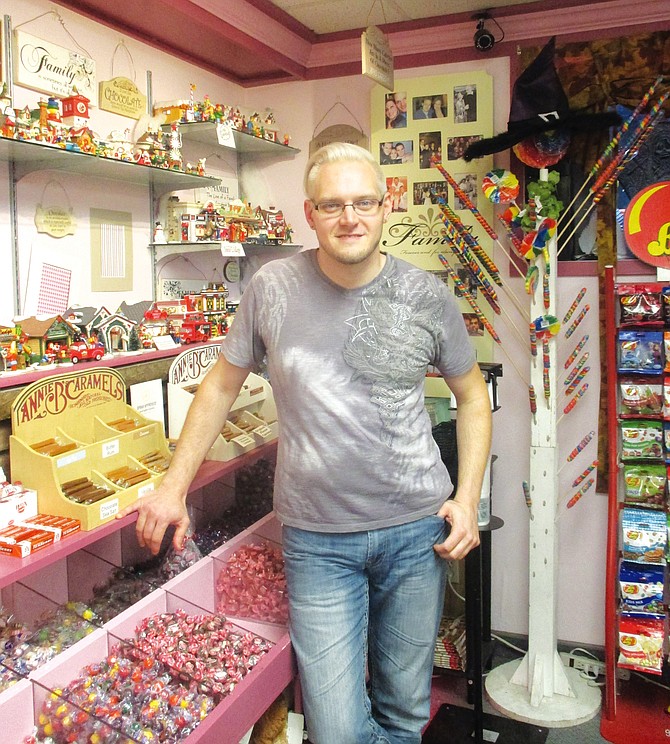 continued — Speach has a personal connection to many of the organizations he selected this year, which include the Cystic Fibrosis Foundation, ACR Health, Hope for Heather, Maureen's Hope and the Alzheimer's Association. Two of his cousins (one living and one deceased) were diagnosed with cystic fibrosis, and a friend of Speach's died of AIDS. Speach went to Liverpool High School with Heather Weeks, whose mother Frieda founded Hope for Heather in honor of her daughter's work with the Ovarian Cancer Research Fund.
"We want to make sure [money] stays local," Speach said. "We need to support our own community."
Speach, whose great-grandfather opened the candy shop in 1920, attributes his family business' success to the devotion of both customers and employees alike. Customer service, he said, has been key to maintaining the Speach Family Candy Shoppe's icon status in the Syracuse food world.
"It's the loyalty of the customers and the community. I have customers that were kids when their parents brought them here," Speach said. "Everyone knows who we are."
Speach said one of his older customers brings his Christmas shopping list to the shop every year for Speach to craft custom treats for all his loved ones. The Speach Family Candy Shoppe also does custom orders for corporate clients.
"We're big enough that we can do it … but not too big that if someone [only] wanted five of them, we wouldn't ignore them," Speach said.
While Speach says his top seller is chocolate-covered potato chips, which he introduced in 2009, he's kept plenty of the family recipes in rotation as well. He uses his mother Susan Fedrizzi Speach's recipe for truffles, and has adapted his great-grandfather's brickle recipe into more than 50 flavors of brickle, ranging from sweet to savory. The shop uses a special chocolate blend as well.
Vote on this Story by clicking on the Icon