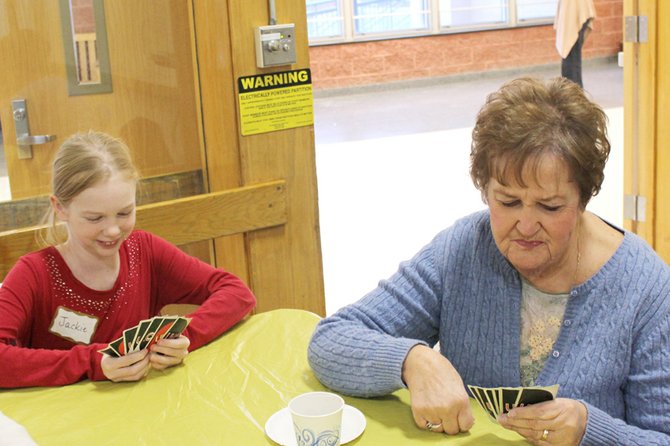 Fifth-grader Jackie Boutilier and Baldwinsville resident Nancy Fletcher play Uno in McNamara Elementary School's cafeteria. The school's student council hosted its first intergenerational activity on Nov. 30.
Stories this photo appears in:

McNamara establishes student council to make community connections
Creating strong community connections is important to McNamara Elementary School's fifth-graders, especially Jackie Boutilier. Last year, when she realized the school did not have a student council, she drew up a proposal for Principal Jane Nadolski, who gave the green light for the service learning, project-based council.