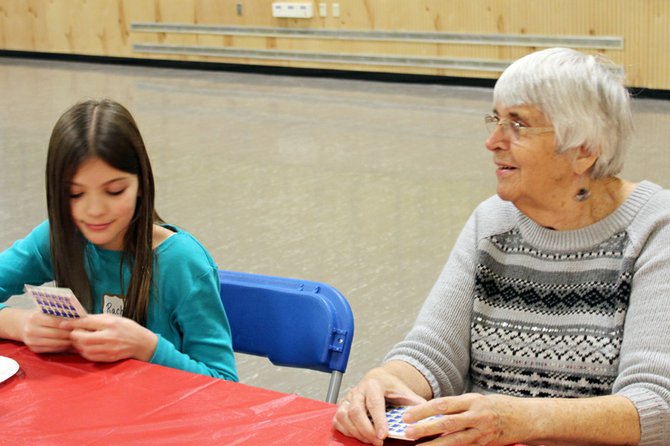 McNamara Elementary School fifth-grader Rachel Ragonese and Baldwinsville resident Margarete Swieton play a card game during an intergenerational activity at the school.
Stories this photo appears in:

McNamara establishes student council to make community connections
Creating strong community connections is important to McNamara Elementary School's fifth-graders, especially Jackie Boutilier. Last year, when she realized the school did not have a student council, she drew up a proposal for Principal Jane Nadolski, who gave the green light for the service learning, project-based council.