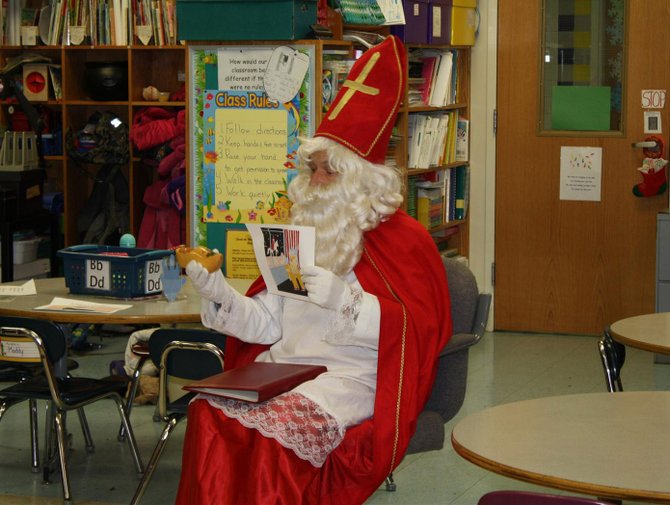 Sinterklaas, as portrayed by area resident Joost Brasz, a native of Holland, exhibits a traditional shoe Dutch children would place in front of their fireplaces in hopes of receiving treats for being well-behaved. Brasz, and his wife Ulla, originally from Sweden, visited the young students on Dec. 7 in their classrooms at Burton Street Elementary School.
Stories this photo appears in:

Caz students experience multicultural holiday season
On Friday, Dec. 7, the first-grade students in Dixie Conway's class and Sharon Gifford's second-grade students at Burton Street Elementary School in Cazenovia had a surprise visit from Sinterklaas, patron saint of children (also known as St. Nicholas).