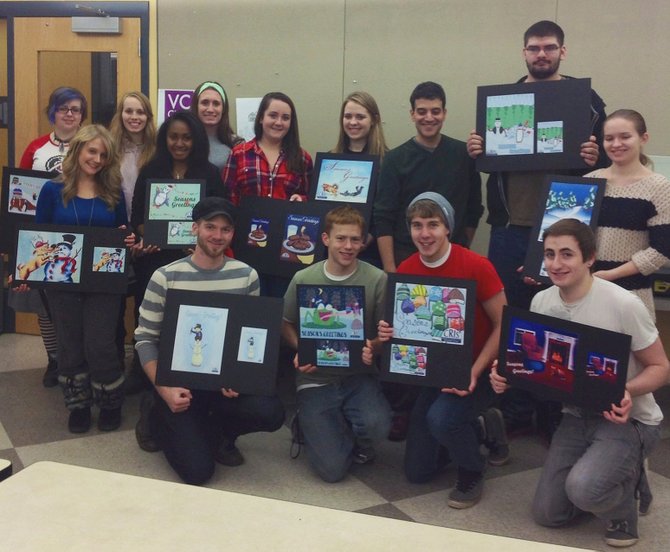 Dan Salamida's illustration students showing their card designs. In the back row stand Meghan Wicklow, left, Natalli Bogart and Samantha King. In the middle row are Amy Plocharczyk, left, Amber Lenon, Angela Martini, Katie McCutcheon, instructor Dan Salamida, Anthony Tedesco and Mackenzie Huba. In front kneel Kyle Robinson, left, Pat Ormsby, Paul Roberts and Macklin Heishman. Not pictured: Courtenay Chambers, Jessica Lacelle, Lisa Hoffman.
Stories this photo appears in:

Three designs to be sent to CRIS-CAT volunteers
Students in Dan Salamida's illustration class at Cazenovia College designed holiday cards for Community Resources for Independent Seniors to send to people who volunteer for the CRIS-CAT program.