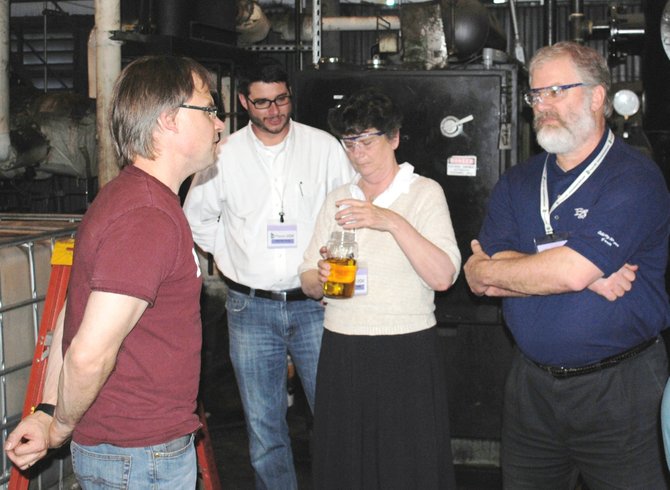 In March a contingent from Madison County traveled to Niagara Falls to tour JBI Inc. CEO John Bordynuik explains how the AG and rigid plastic is changed back into diesel fuel. Madison County Recycling Coordinator Sharon Driscoll holds a jar of diesel fuel, derived from discarded plastic. IDA Director Kipp Hicks, second from left, and Kevin Voorhees of Barton and Loguidice Engineers, right, pay close attention to Bordynuik's description.
Stories this photo appears in:

Madison County looks to recycle plastics, turn waste into fuel
A new program on the Madison County Department of Solid Waste's drawing board purports to safely and economically recycle Agricultural (AG) and rigid plastic, which will help the environment, save space in the county landfill and also help to solve a longstanding problem for area farmers.