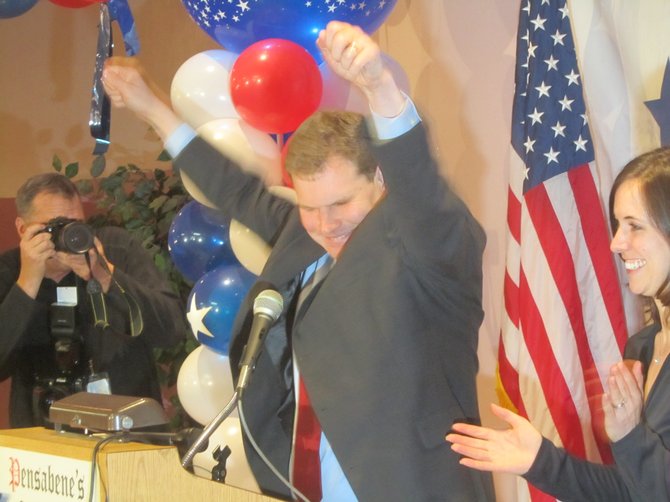 Dan Maffei celebrates on Election Night after learning he is ahead in the polls.
Stories this photo appears in:

On Election Day, voters in Central New York resoundingly rejected national Republican candidates, re-electing President Barack Obama by a vote of 59 percent to Republican challenger Mitt Romney's 38 percent, choosing Democrat Dan Maffei over conservative opponent Ann Marie Buerkle for Congress and, at a more local level, selecting more liberal Al Stirpe instead of Don Miller. While the presidential vote isn't a big surprise — Obama took Onondaga County by a similar margin in the 2008 election — both Maffei and Stirpe lost those seats in the 2010 elections to Buerkle and Miller, respectively. So what made voters change their minds? What made these two candidates, as one politician at the Democrats' Election Night celebration put it, "Central New York's Comeback Kids"?