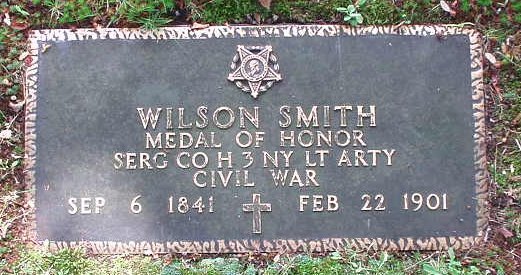 Wilson Smith, who was born on Sept. 7, 1841in Oriskany Falls and died Feb. 22, 1901 in Rome, N.Y., received the prestigious Medal of Honor around 1896 for his duty during the Civil War.
Stories this photo appears in:

From the Madison County Historian
The first Medal of Honor recipient discussion focuses on Wilson Smith. According to birth records, Smith was born in Oriskany Falls on Sept. 7, 1841. He was raised in the Town of Madison.