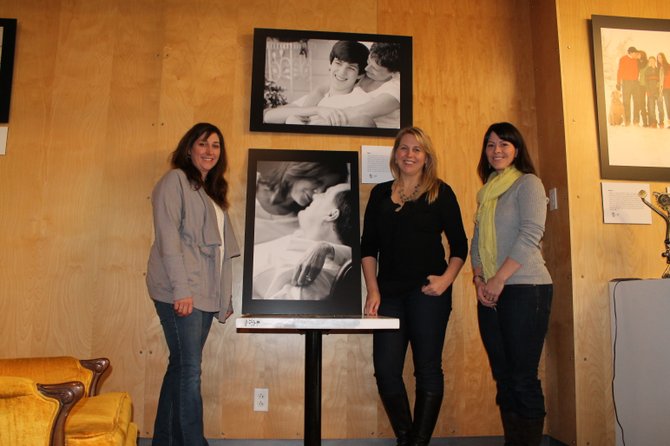 From left, Kristin Atkinson, Tara Polcaro and Kristin Johnson pose with two of their favorite photos on display at The Red House. The three women founded The Molly Project, which provides free photography sessions to women affected by cancer.
Stories this photo appears in:

More than 20 years after losing her mother to cancer, Kristin Atkinson is channeling her grief into helping other women. Atkinson of Cicero, Kristin Johnson of Cicero and Tara Polcaro of North Syracuse started The Molly Project as a way to provide comfort to women affected by cancer and their families. Named after Atkinson's late mother, The Molly Project got its start a year ago when Johnson's sister called her, looking for a way to help a co-worker with cancer.