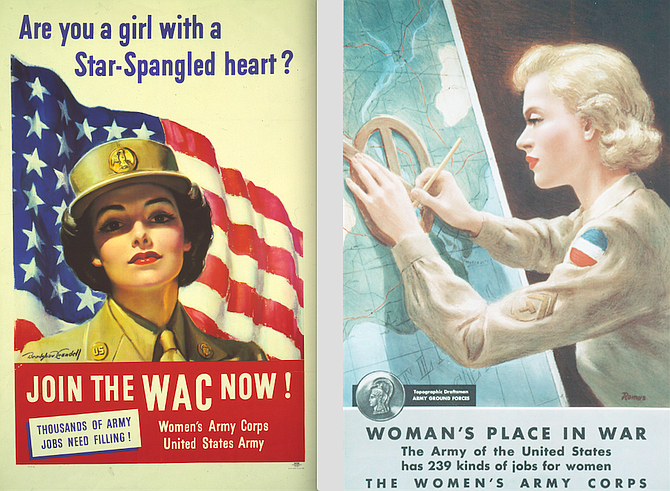 Propaganda posters encourage women to sign up for the Women's Army Corps (WAC), the women's branch of the U.S. Army, which was established in 1942. About 350,000 women served in the war, including 150,000 in the WAC.
Stories this photo appears in:

Seven decades since war's end, stories of women vets often untold
Seventy years ago this past summer, World War II came to an end. Some 16.1 million Americans served in the war between Dec. 1, 1941, and Dec. 31, 1946. Often forgotten among that number are 350,000 women, all volunteers who signed up to join the Army, Navy, Coast Guard, Marines and Nurse Corps after 1942.